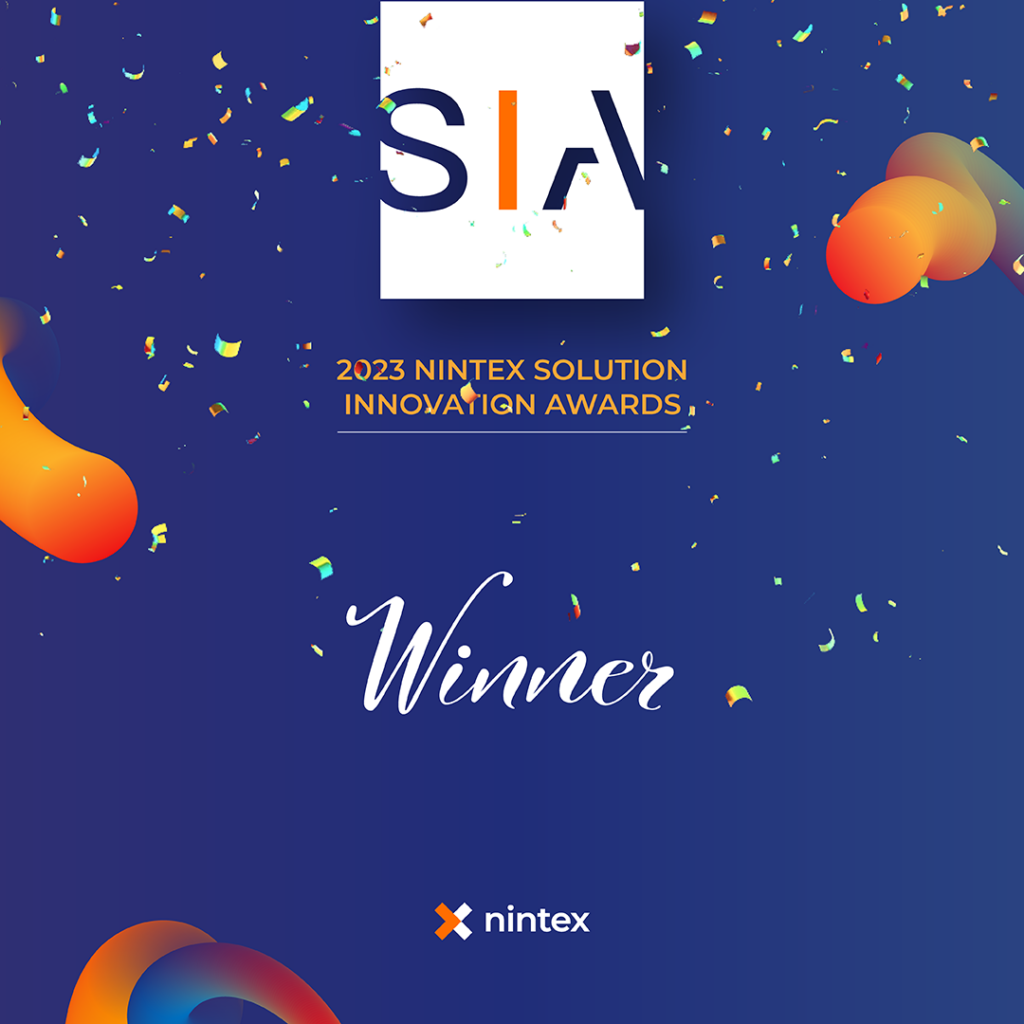 jaam automation is thrilled to announce wins in two separate categories at the recent Nintex Solution Innovation Awards (SIAs).
In the Customer Excellence Awards, Holcim Group won for the AI-powered CV standardisation solution that jaam automation designed and implemented. Meanwhile, jaam's Head of Automation, Ernie Hayter, won an Individual Excellence Award for his work on jaam's new work and case management solution.
Holcim Group, a global leader in sustainable construction, has a mission aimed at the end-to-end decarbonization of building. With 65,000 people, Holcim works worldwide with local teams in place across multiple locations in EMEA, the Americas and Asia Pacific.


With such a large workforce, the HR team at Holcim required a solution that managed the process of generating standardised CVs to corporate requirements. The team at jaam automation worked with Holcim to create an intelligent automation solution that transformed CVs in multiple styles into the required format automatically.
Integrating Affinda, a third party AI tool, with a customised Nintex K2 cloud application, the jaam team provided Holcim with a solution that enables the upload, data extraction and review of employee CVs, before sending the data downstream into SAP SuccessFactors. The new solution saves a significant amount of time, with HR managers having the ability to bulk upload hundreds of CVs at once, reducing hours of work into minutes and employees can extract their CV data within seconds, vastly reducing the amount of time spent capturing data into the CRM system.
In addition to efficient turnaround on standardised CVs, the HR team can now report on usage of the application, number of CVs processed, return on investment and region-based uptake of the new technology.
Andrés Arias, Group Head of HR Innovation & Transformation at Holcim, was delighted to receive the award and said: "Data enhancement and completeness has been challenging for the Talent related processes. Partnering with jaam to enable parsing functionalities with our global HRIS has helped us integrate and display data in a more agile and correct way".
Andrew Murphy, Head of Strategy at jaam automation, added his congratulations to Holcim: "It's been fantastic working with the team at Holcim to harness the latest in AI technologies and provide an innovative and effective solution that has a significant impact on everyone that uses it. The very purpose of automation is to free up staff to work on more value-add tasks, and the hours now saved in Holcim's HR team make this project the epitome of a successful automation project."
Adding to jaam automation's success at the Nintex SIAs is the Individual Excellence Award win for the company's Head of Automation, Ernie Hayter.
Ernie's work on jaam's new work and case management solution has already had a significant impact for jaam customers and the wider Nintex community. The new jaam product enables enhanced productivity, improved collaboration and streamlined workflows, coupled with increased efficiency, faster case resolution and a seamless user experience.
Commenting on his win, Ernie said: "I'm humbled and honoured to receive this award and would like to say thanks to the wider team at jaam who contributed huge effort to the work and case management solution. I can't wait to see even more positive results from this solution continue as we roll it out to more customers."
Nintex Solution Innovation Awards recognise Nintex customers and partners in every industry and geography for their digital transformation success with the Nintex Process Platform.
"To lead in this new era of automation and artificial intelligence requires innovative organisations and people with a perpetual curiosity and a growth mindset," said Nintex Chief Executive Officer Amit Mathradas. "Nintex is honoured to recognise jaam automation and Holcim Group as 2023 Nintex Solution Innovation Award winners."
Award winners were selected by a panel of judges based on nominations submitted by Nintex customers or Nintex partners on behalf of a customer, for process and automation solutions they designed and implemented. Organisations that leverage any combination of the powerful, easy-to-use, and complete Nintex Process Platform which includes process mapping, workflow automation, digital forms, robotic process automation (RPA), eSignature and document automation capabilities were invited to enter the Nintex Solution Innovation Award program.
To learn more about the Nintex Solution Innovation Awards and to see the complete list of winning organisations, visit the website.
Media Contact
Justin Smith
jaam are the automation experts, combining great people, and great technology, to turn customer business problems into automation success. Through automation, we make companies, departments, and individual users more effective, helping you grow for the future.
Contact us jaam automation at www.jaamautomation.com to find out more.